News Feeds Go Hungry: The Latest Change to Facebook
Facebook CEO Mark Zuckerberg's announced last week that your News Feed is about to be a little less full in the coming weeks. Soon Feeds will present you with fewer news articles, marketing content, and ads, instead favoring showing more of those vacation photos, selfies, and inspiring quotes from friends and family that brought you to Facebook in the first place.
Think of it as a return to more you, less media.
Over the years Facebook slowly shifted from being a place first and foremost to connect with family and friends to a major distributor of news and marketing. Now it seems that the company wants to get back to why we all came together on it and refocus on making it a way connecting people in meaningful ways that helps to build an improved sense of "well-being" amongst those of us who congregate on Facebook. An excerpt from Zuckerberg's post regarding the change says it all….
"...recently we've gotten feedback from our community that public content -- posts from businesses, brands and media -- is crowding out the personal moments that lead us to connect more with each other. It's easy to understand how we got here. Video and other public content have exploded on Facebook in the past couple of years. Since there's more public content than posts from your friends and family, the balance of what's in News Feed has shifted away from the most important thing Facebook can do -- help us connect with each other…...As we roll this out, you'll see less public content like posts from businesses, brands, and media. And the public content you see more will be held to the same standard -- it should encourage meaningful interactions between people."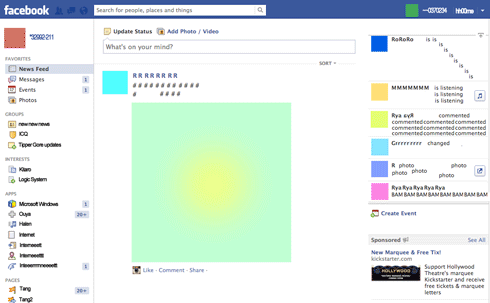 So what does all this mean for the many news organizations, businesses, and even social influencers that have grown reliant on Facebook as a means of delivering messages? The company admits that these changes will likely reduce the overall time that users will spend engaging with brands on their platform. At least initially...they hope. According to Rick Edmonds of the nonprofit Poynter Institute, publishers that rely on Facebook as their primary source of traffic will take a major hit with these changes, as will sites that rely heavily on video to attract users.
To counter these inevitable declines in reach, businesses will have to dig deeper in understanding and engaging with their audiences. Simply put, page posts that generate actual engagement, conversation, and value to the audience not just the brand will show higher in the News Feed. Page posts that don't are dead on arrival.
Unfortunately there is no easy answer on how to beat the new algorithm. The house always wins and Facebook has decided that only those brand experiences that generate and sustain a deeper engagement with users will survive. Another fact that should make you feel all warm and fuzzy is that Facebook is now more than ever a pay-to-play platform and not just regarding spend on ad buy but spend on ad development. A healthy ad budget is also no longer a luxury, it is a necessity for any business hoping to get eyes on their ads.
Before you go thinking that mega businesses and media companies with impressive conversion rates are immune to the new switch, think again. Generating interactions amongst those in their audience means more time and dedication being devoted to responding to comments, gaining reactions, and creating content that others want to share. This could also lead to more focus being diverted to reclaiming lost engagement on platforms like Twitter and LinkedIn.
While these changes could dampen Facebook's business in the short term it gives those with deep pockets or the will to make better content an opportunity to succeed as happier users will make for better profits over the long haul.At least that's what Facebook is banking on. In the meantime, watch those Facebook Insights, and get people actually talking.
Get OhCilantro's notes straight to your inbox.